TRAINED HEARING HEALTH PROFESSIONALS
Audiologists
Audiologists are uniquely trained hearing health professionals who identify, diagnose and manage individuals with peripheral or central hearing loss, tinnitus, vestibular and balance disorders and other communication disorders across the lifespan. Audiology services include counseling regarding aural rehabilitation, prescribing and fitting hearing aids, and advocating for the prevention of hearing and balance disorders.
Audiologists work independently or as part of interprofessional teams in hospitals, clinics, schools, early intervention programs, research centres, private practices, rehabilitation centres, government agencies, manufacturing companies, industrial settings, colleges and universities. In Newfoundland and Labrador, Audiologists must be licensed in order to practice.
Is your Audiologist licensed to practice? Find Out Here.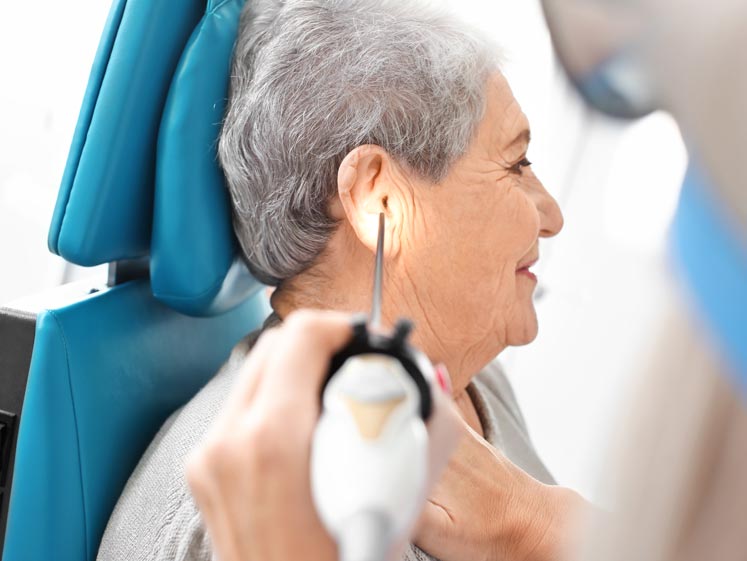 AREAS OF HEALTHCARE MANAGEMENT
Audiologists
Can Help With
Hearing disorders in infants, children and adults
Amplification such as hearing aids and other assistive listening devices
Management of peripheral or central hearing loss
Auditory processing disorders: issues with how the brain processes sound
Tinnitus: noise or ringing in the ears
Hyperacusis and Misophonia: sensitivities to particular sounds
Balance disorders including dizziness or vertigo by Ménières disease, ear infections and trauma to the skull
Providing aural rehabilitation to improve listening and communication skills
FIND A
PROFESSIONAL

!
Look for a licensed Speech-Language Pathologists or Audiologists near you.