LICENSED PROFESSIONALS
Speech-Language
Pathologist
Speech-Language Pathologists (S-LPs) are professionals who have training and expertise in evaluating and treating speech production, understanding and use of language, stuttering, voice health and swallowing/feeding disorders in individuals of all ages – from newborns to seniors.
S-LPs work in hospitals, schools, private practices, rehabilitation centres, long term care facilities, universities/colleges, and government. In Newfoundland and Labrador, S-LPs must be licensed in order to practice.
Is your S-LP licensed to practice? Find Out Here.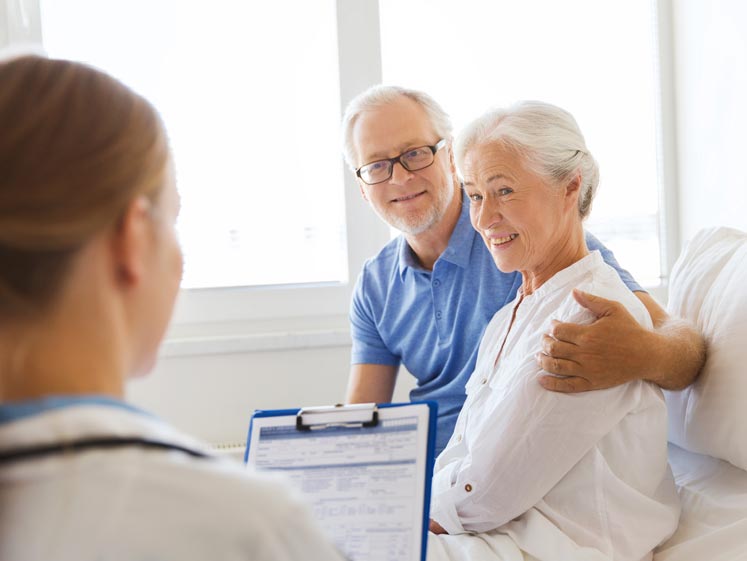 AREAS OF HEALTHCARE MANAGEMENT
Speech-Language Pathologists
Can Help With
Speech Delays And Disorders
Articulation:  How the articulators (e.g., lips, tongue, teeth, palate, etc.) are used to make sounds
Phonology:  Knowledge of how sounds work together in a particular language
Motor speech:  The process of motor programming and speech movements (coordination, timing and/or strength) and includes both motor planning and sensory feedback components
Language Delays And Disorders
Expressive Language Disorders:  Difficulties in communicating a person's thoughts or needs in words and sentences
Receptive Language Disorders:  Difficulties in understanding or comprehending language (verbal or non-verbal)
Fluency Disorders
Disruptions of smooth, effortless speech including stuttering and/or cluttering
Voice and resonance disorders
Changes and/or abnormalities in vocal pitch (high/low), loudness (loud/soft), degree of nasality and/or vocal quality (breathy, hoarse, strained/strangled)
Swallowing And Feeding Disorders
Swallowing Disorders (Dysphagia):  Difficulties with safe and sufficient intake of food and liquid that may result in aspiration (food or liquid entering the lungs), choking and/or malnutrition/dehydration.
Feeding Disorders:  Difficulties with eating certain food groups, textures (solids or liquids) that may lead to insufficient weight gain, inhibited growth or developmental delays in infancy or early childhood.
Are you looking for a Speech-Language Pathologist? Please refer to our "
Find a Professional
" page for more information.
FIND A
PROFESSIONAL

!
Look for a licensed Speech-Language Pathologists or Audiologists near you.